Expert Label Printing in Auckland
Your label is often the most recognisable part of your brand. Certain colours, shapes, fonts and motifs have become iconic because of the consistent, striking way they have been used as labels. Think of the cursive writing on a Campbell's soup tin, the cherry red of the Coca Cola label, or the white cockerel on the Sriracha bottle; these have been seared into the pop culture imagination.
Why choose our label printers?
WPS Digital & Print offers a fantastic array of printing options for businesses throughout Auckland. If there is one part of your marketing strategy worth investing in, it is label printing. A well designed, well executed design can make all the difference when it comes to distinguishing your business from the competition. Some of our most popular services include:
Digital Label Printing
This is a popular option amongst businesses in Auckland who want labelling for a specific product. Printing Digital Labels is a great way to brand many different products as they arrive or are developed, this is a versatile way to brand variable data and smaller volumes. Offering you complete flexibility over your marketing and customer perception, our comprehensive label printers are here for you.

Rolls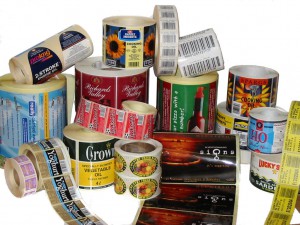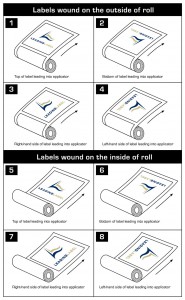 Window Stickers
A great piece of promotional material, Window Stickers are the choice of many businesses who want to showcase their brand or display membership. We produce high quality Window Stickers with a superior adhesive that are resistant to weather and light damage. They can be applied on the inside or outside of a window, and can be viewed from both sides of the window if need be.

Sheets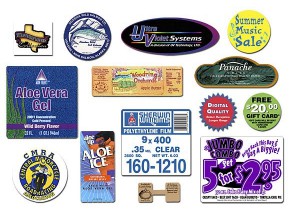 Product Labels
Perhaps the most important kind of marketing you can do, product labels are often how customers develop an association with you brand and logo. We have a dynamic range of printing services which can be adapted to almost any kind of product.
How to place your order
If you would like any more information on the range of commercial services and marketing brochures we offer our Auckland customers, please don't hesitate to contact us on 09 832 3037. If you already know what kind of marketing materials you want, go to our quotes page to start the process.